Three Little-known Advantages of Shopping for Planters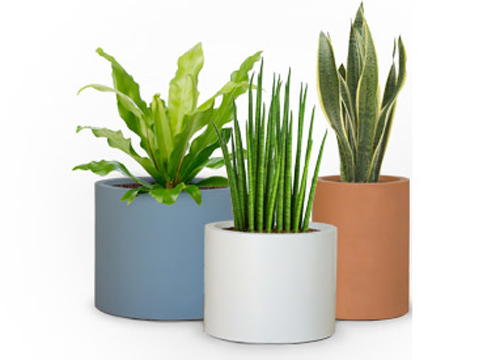 The addition of vegetables, flowers, plants, and herbs complement and beautify the living spaces and backyard. People who want to create a stunning and refreshing area inside their property always look for the best ways to make space for these plants. After all, there could be nothing more refreshing than adding some greenery to space. It instantly elevates the look. But, it's always a struggle to turn an outdoor space into a relaxing and entertaining one. Still, there are some innovative solutions available. Generally, thriving planting and gardening start with buying the right planters. Choosing the right planter can instantly beautify the garden, patio, deck, or yard space. There are thousands of planters especially designed for specific uses. People should choose the right one as per their gardening needs. But, unfortunately, a lot of people are unaware of the benefits that these planters offer. So, let's take a look at the little-known advantages of adding planters to an outdoor setting,
1. It Can Be Used For Container Gardening Solution
The concept of container gardening is booming in today's time. People are desperate to turn their living space into a relaxing spot so that they can feel rejuvenated and connected to nature. So, there are planters specifically designed for container gardening. These classic planters come in a wide variety of sizes and shapes. People who're wondering where to buy planters should check online to search for these wide varieties. There will be self-watering planters available that reduce the struggle with containing gardening. These planters keep the plants healthy and growing for a long time with little maintenance. So, these things should be kept in mind while shopping for planters. But, the benefits can never be ignored.
2. It Increases The Property's Curb Appeal
With planters, one can grow plants, herbs, and vegetables almost anywhere. People who don't have a large patio or yard can still grow these plants and beautify their houses. But, most importantly, the planters elevate the curb appeal of the house. People are generally more attracted to greenery. Hence, the properties with planters always attract other's attention. However, it's important to keep the location in mind while decorating the yard space with planters. It's because not all planters are designed for outdoor use. Some are designed for indoor use also. So, these things should be noted to maximize the beauty of the house.
3. It Requires Low-maintenance
Gardening isn't as easy as it seems. When the plants aren't taken care of properly, they grow and mess up the entire look of the house. In this fast-paced life, it's difficult for people to take care of their gardens regularly. However, the use of planters can reduce this hassle. One can choose an ideal planter to grow the plants. Generally, with planters, it requires low maintenance for the plants to grow. So, this is one of the best parts of buying planters.
Planters can help people create the coziest place around their homes. However, nothing can work as beautifully as some carefully bought planters. So, one must choose their planters carefully to yield these benefits.