A Guide to Buy Best Garden Pots in Perth and beautify Outdoors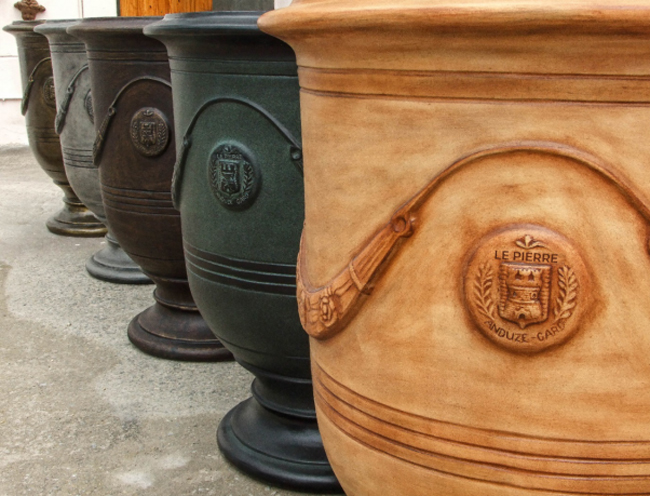 If you own a garden, it is sure you want to decorate it with as many beautiful plants as you can grow. It does not only they will add beauty and greenery to the garden but also provides various benefits if you have taken care of it nicely. Pietro Stoneware pots and planters are an easy way to enhance any space and fill it creatively. Pairing plants with the right pot is necessary for them to grow. One must choose the best garden pots of Pietro Stoneware in Perth for their plants that give them the required space to breathe and grow.
You can easily find Pietro Stoneware garden pots in Perth for plants of every size and type. It only requires you to pair the right plant with the right pot and necessary features that prevent the plants from getting dry or slows down the growth.
Factors to Consider While Buying Garden Pots
Considering the Variety in sizes and types of pots, one must choose the right one for their garden so that plants can grow beautifully.
Pick the Right Size
Choosing the right size of pots for your plants is necessary keeping their size in mind. If the pot is very large, the soil starts drying as it can hardly contain any moisture. It makes plants more susceptible to root rot. If the pot is too small, it soaks the moisture quickly and you will need to water them frequently. It can exhibit stunted growth. Ideally, a plant should be placed in a pot or container that is the same size as the plant. While shifting your outgrown plant, consider one that is 2-4 inches larger than the old one.
Best Material for Pots
Pietro Stoneware garden pots are made in Glass Fiber Reinforced Cement (GFRC) that is lightweight, durable, and eco-friendly. GFRC pots are highly moisture resistant which will not rot, disintegrate or swell when exposed to water. GFRC has a greater flexural and tensile strength that lasts longer than clay or ceramic pots. Pietro Stoneware offers a vast range of beautiful garden pots of different sizes and varieties perfect for your garden.
Drainage-enabled Pots
Most of the plants cannot sustain standing water, due to which your pot needs drainage at the bottom that allows water to move out and air in. When you need a garden pot without a drainage system and for decorative purposes only, then Pietro Stoneware can customize your order without a drainage hole. That will give you both the benefits.
Exposure
Apart from design and décor, you must keep in mind the kind of exposure the pot will stay longer in any weather conditions or a strong breeze. Pietro Stoneware GFRC or Glass Fiber Reinforced Cement pots can retain moisture for a long time as they are moisture resistant.
Pietro Stoneware garden pots and planters play an essential role in the way your plants are going to grow. While doing your garden, apart from adding creativity with colors and the design of pots, one must also consider ensuring the plants grow healthy and beautifully.