5 Tips to Use Planters in the Garden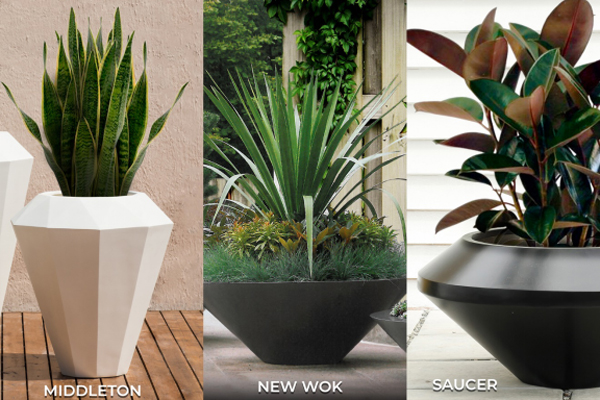 When you buy large decorative outdoor planters, it adds a spark to your garden. It widens your creative scope but could also leave you confused! Let's look at some tips to design a beautiful garden with planters.
Choose a Perfect Space
If you have worked in a garden for too long, you would agree that it's quite a task. So, make sure you find the perfect spot for your planter before you add the soil and plant your flowers. Remember, moving a heavy planter is tedious! Then check if the flowers you plant will get enough sunlight in the space you have chosen. Also, when you buy large decorative outdoor planters, measure them correctly, especially if you have a smaller garden. And, don't forget to make sure that the planters complement your background wall or surroundings.
Choose the Right Flowers
Select a pop of flowers to make sure they stand out. You can choose from a variety of 'Thrillers' that have a dramatic purple colour to 'Fillers' which add volume and texture to the planters. As planters are large, it can accommodate a combination of flowers. You can also throw in some 'Spillers' that will eventually spill out from the edge of your planters.
Change Soil, Hassle-Free
When you buy outdoor planters, you do spend a lot of money. Don't dump them in a year just because you want to change the soil. Rather, just take out the top layer of soil and mix in some new. Your plants will remain healthier without spending too much. This tip will help you keep your garden in a budget.
Bottom-filler Options
The plants never reach to the bottom of your planter. So, instead of using an expensive soil at the bottom, fill it with some aluminium cans, soda bottles or cardboard. After you have filled up the fillers, use some landscape fabric before adding the soil and the plants. This will save you money without affecting the quality of your plants.
Don't Overwater Them
Bigger planters mean more water, right? Well, that's not always true. If you overwater your planter, the roots won't get adequate oxygen, making them vulnerable to diseases. Make sure you check your plant and the dampness of the soil before watering them. Also, when the weather is cooler, it takes much more time for the water to evaporate. So, you need to take care of the water quantity each time you water your planters.
These tips will help you arrange your planters and make your garden, attractive and beautiful all throughout the year.